May 8, 2021
Trying to find a replacement for an Icemat mouse pad?
Back in 2001 SteelSeries (then known as icemat) released a glass mousepad.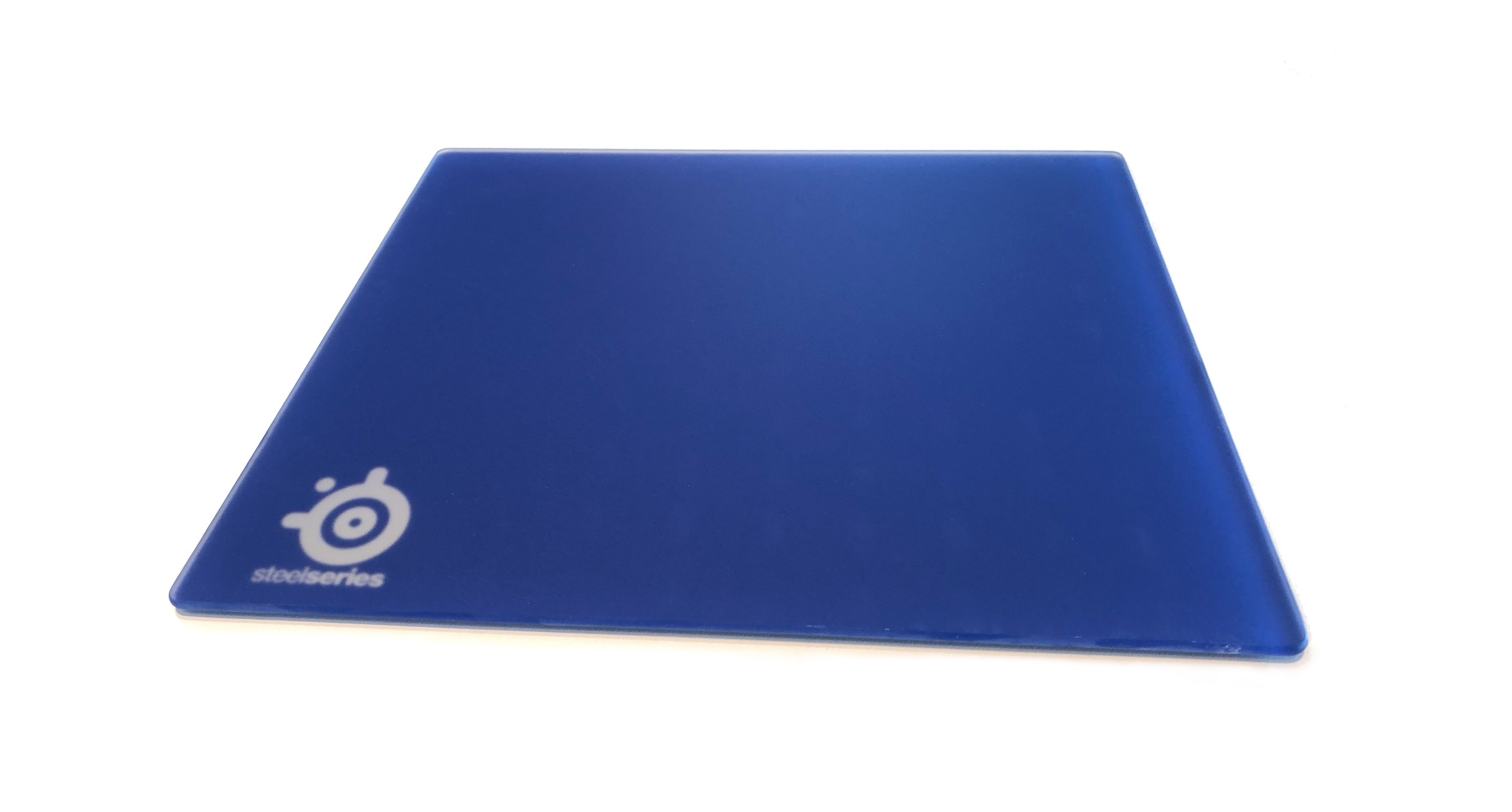 It wasn't a perfect product. There were a lot of downsides in all honesty. It easily attracted dirt & food stains, destroyed mouse skates and sometimes wouldn't even work with some mice. But wow did that acid treated glass make it silky smooth to move your mouse on. I bought mine in 2008 and they had stopped making them at that point but you still could find them on eBay and Amazon. It was weird using it a first and the noise of bad skates scratching against the glass is not something you easily forget. I didn't come to appreciate the mouse pad until I had gone over to friends houses and used their cloth mouse pads and realized how difficult it was to move the mouse. After that, I was hooked and pretty much set. One big advantage with glass over cloth is that cloth wears out over time whereas the glass should last a life time. Well theoretically at least.
The one thing that can ruin a glass mouse pad is it if it breaks. As mine did
I'm the only person I know who can say their mousepad broke #icemat pic.twitter.com/AVY1QuZowN

— Opposite Invictus (@OppositeInvict2) April 14, 2021
Having not looked into mousepads for more than a decade I was dismayed as I could not find an Icemat anywhere. Not only on big retailers but also on eBay and Amazon.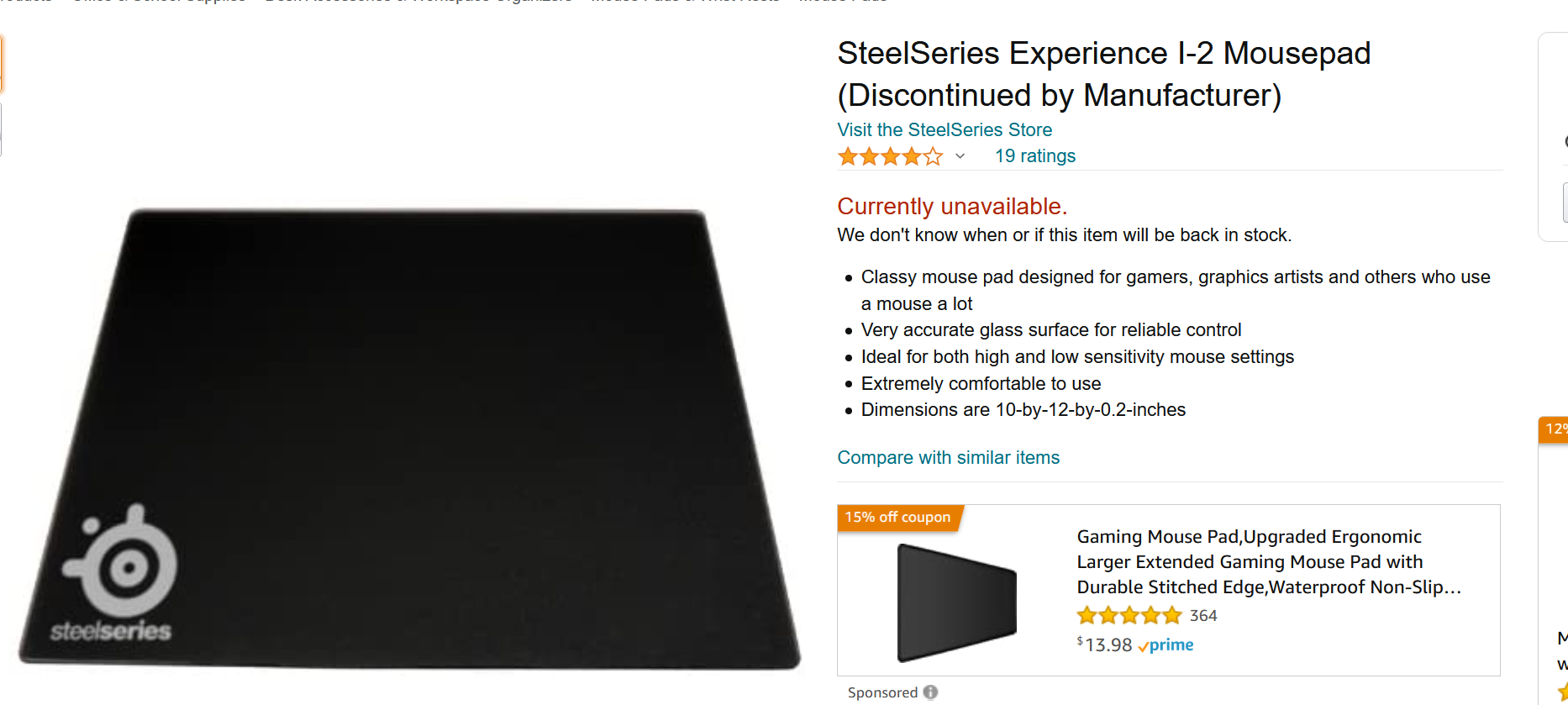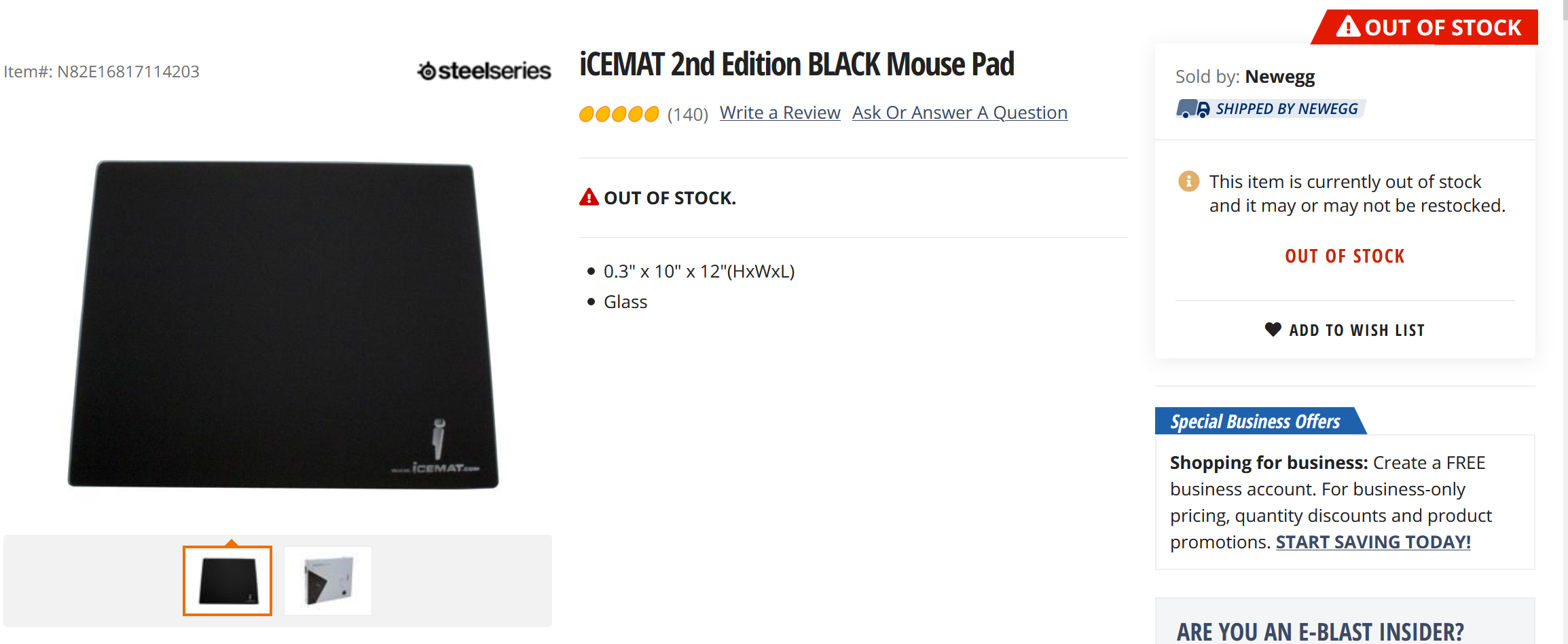 It seemed that glass mousepads have fallen out of favor. The price, the constant need to replace mouse skates, lack of portability and just the ease of using cloth mousepads are my biggest guesses as to why.
Nevertheless this lead me on to a search for a replacement. Navigating the interwebs I found this https://docs.google.com/spreadsheets/d/1RAnmZxDNduaGV8kB-GCvZ0MO6d9-0j9jmrU2f8dp0Ww/edit#gid=0
It seemed to be a pretty accurate list compiled by a redditor. I first tried out the skypad https://skypad-gaming.com/ which I can say with 100% certainity is not as good as the ice mat.
I'm now using one a Artisian Shidenkai from Japan https://www.amazon.com/ARTISAN-SHIDENKAI-White-FX-SK-MD-XL-W-Japan/dp/B07F5TJQ37/ref=sr_1_1 From what I understand it is some sort of combination cloth/glass mousepad with glass beads embedded in the cloth. Honestly it works pretty good. Reading some reviews it sounds like these do not last so we'll see. I'm hoping that this works out good just long enough for another icemat to show up on eBay or something.
---
Previous post
How to get internet for free aka borrow your neighbors xfinity internet
As a person who leans towards frugality, when I purchased a new place, the
Next post
The cheapest eGPU setup for a Macbook Pro

Since moving into my home 2 months ago I have felt that the biggest thing missing was a desktop computer

Share this post if you enjoyed it :)